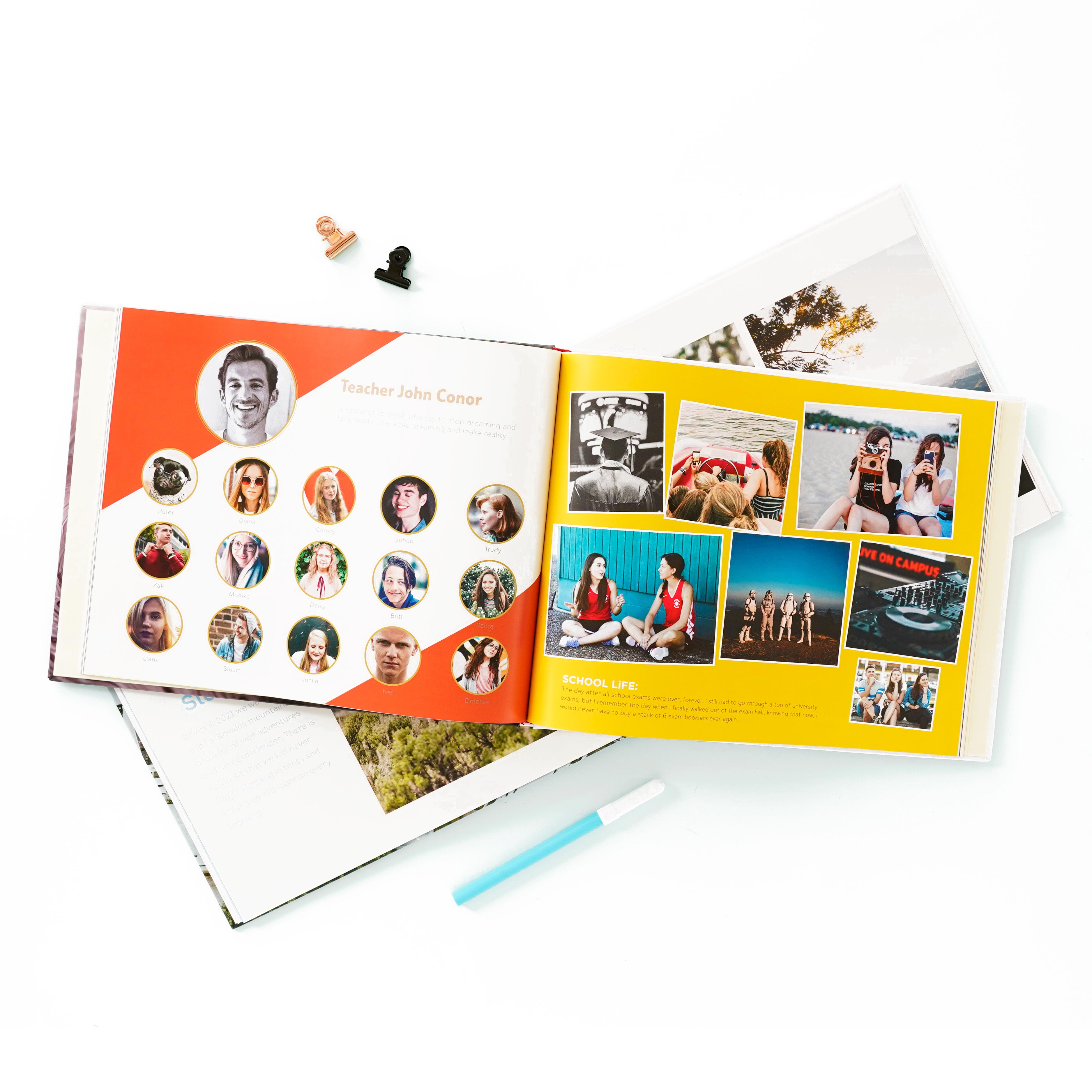 on class year books
Order at least 10 copies and use discount code
CLASS2023
.
Offer valid for photo books CLASSIC, HETTI and BELLA.
Choose your book
Valid until: 30.06.2023
Get inspired
For your book content to be interesting, we advise to include both the class or group photo and each child's portrait with brief descriptions. Select pictures from joint events, competitions, tours and daily activities. Don't forget to add a photo of teachers and their wishes to the children for the future.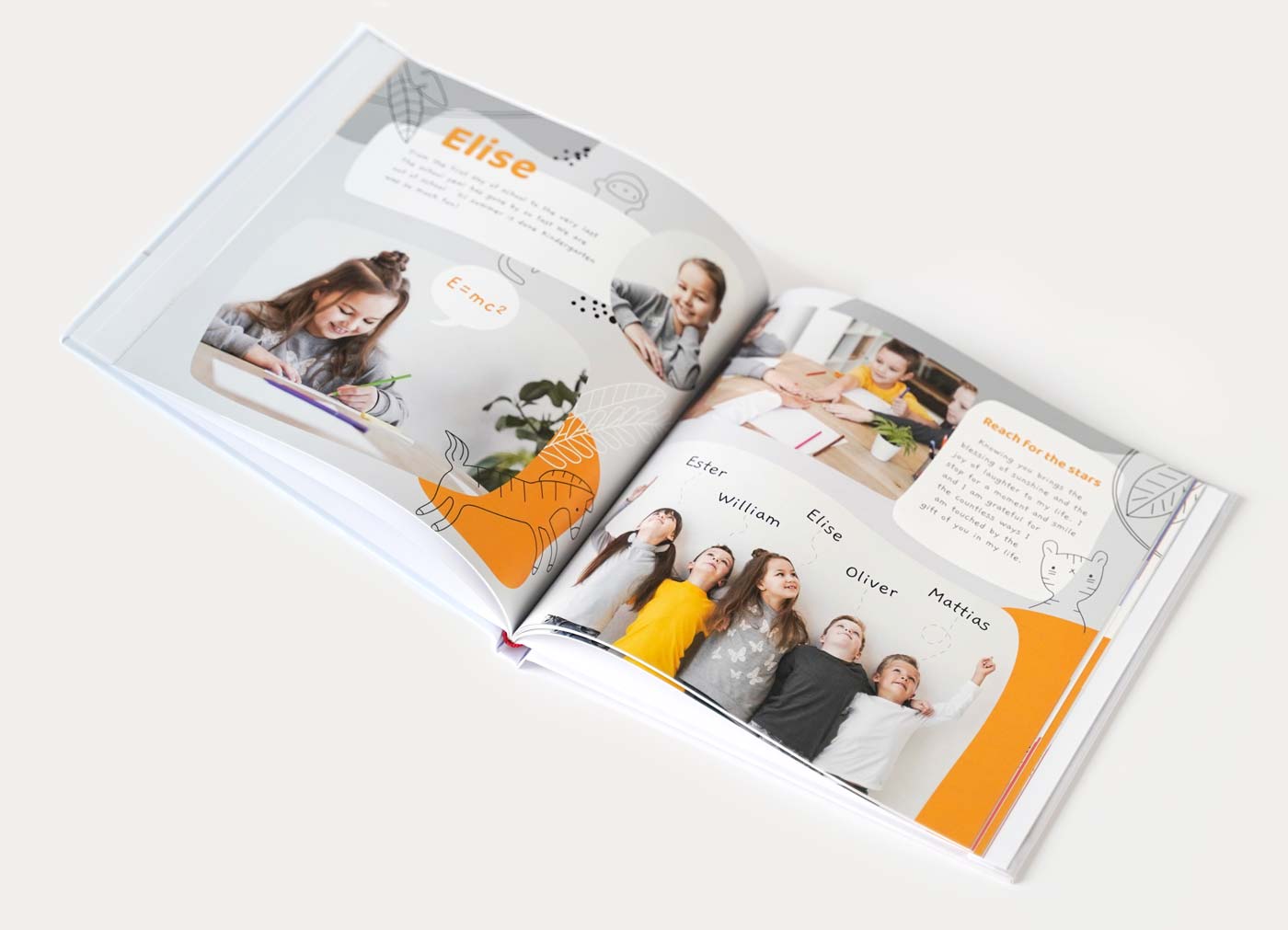 1
Choose the type
3 types are offered for class year books – hard cover photo books Classic, Hetti and Bella. All are available with photo covers. In addition, Classic and Hetti offers non-photo covers with decorative material.
2
Create your book
When it is ready, add your project to shopping cart and enter the number of copies (minimum is 10).
3
Make an order
At step 3 in the shopping cart, enter the promotion code CLASS2023 and get the discount.
Have questions?
If you do not find an answer to your question, please feel free to contact us via email or live chat.
How many pages can be added to the book?
Up to 150 pages can be added to Classic, Hetti and Bella book types.
Is it possible to combine book types in one order?
No. Promo code is applicable to one book type, starting with 10 identical units.
Where can I see the final price of my order?
The discount is applied to the order only after entering discount code on the third step in the shopping cart. After that you will see a summary of your order and final amount with all applicable discounts included.
Can I combine this discount with other discounts?
No. This discount can not be combined with other promotions. Also this discount can not be combined with volume and loyalty discounts.